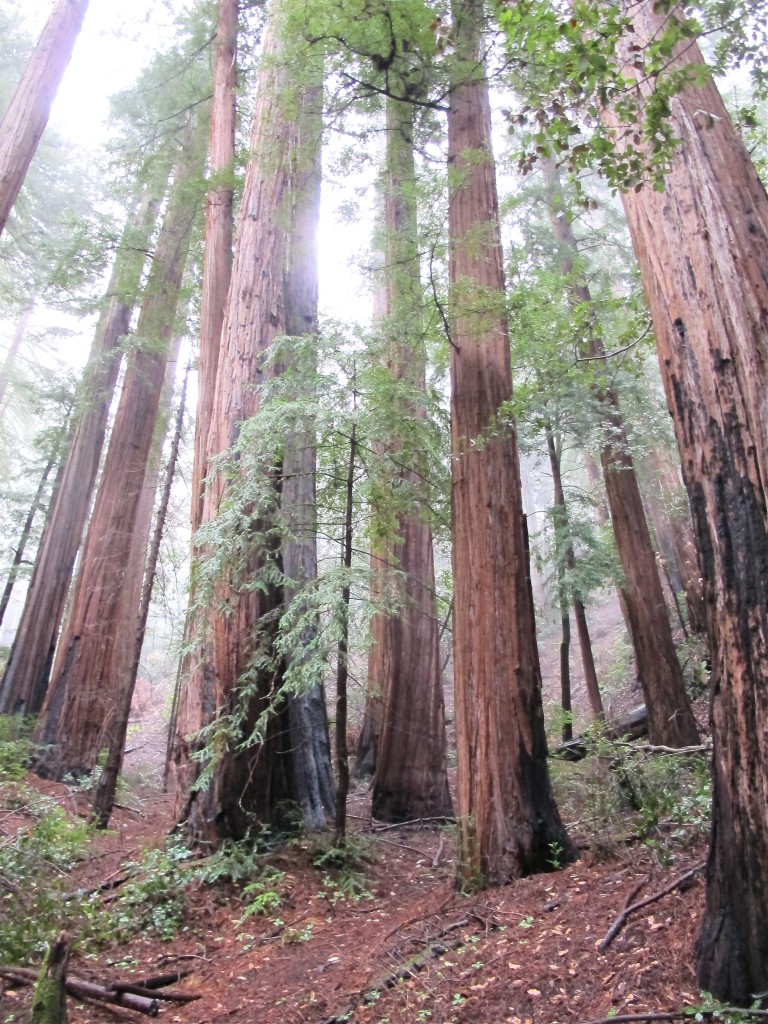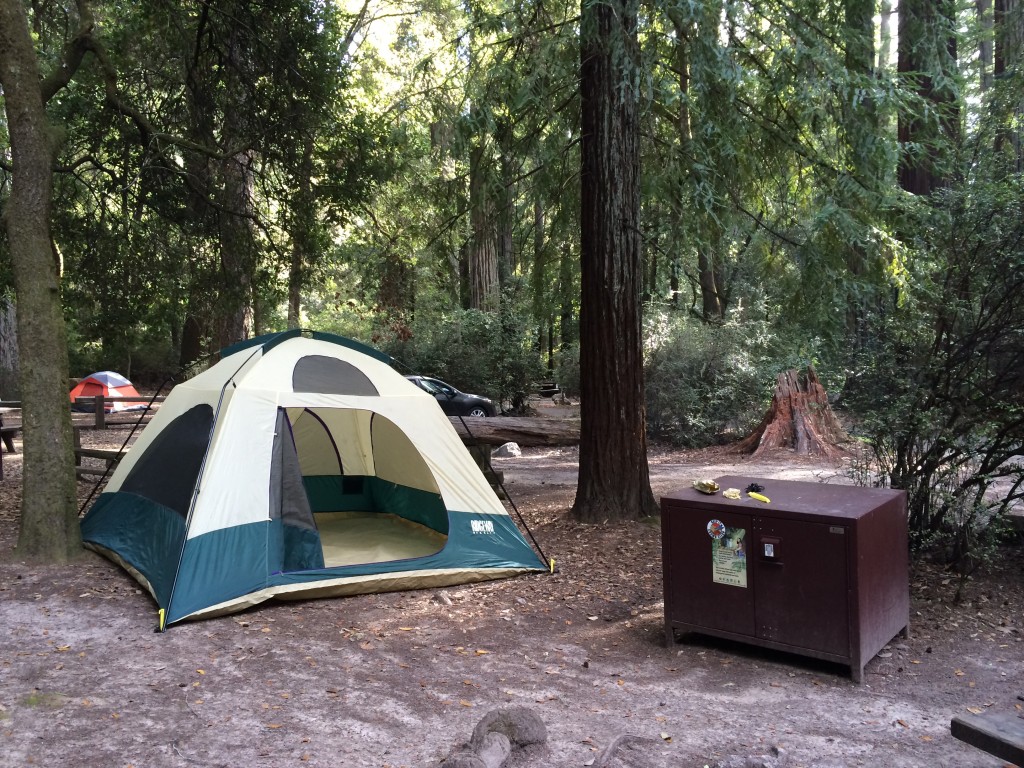 Big Basin has been on my radar for years. We did an impromptu day trip there one year but it was so busy that we couldn't even find parking. Thankfully Nate forgot about that detail when I told him I'd reserved a campsite there for our anniversary weekend. He remembered  it as we pulled up to check in at the park but at that point it was too late;)
This is a busy, BUSY park. Fortunately the weekend we went the weather was predicting rain (which happened) and so I think this deterred some people from keeping their camping reservation and so the first night (Friday night) was very quiet. We knew we had a long hike the following morning so we didn't want to have a late night anyway. You can't tell by the photo but the tent we took was HUGE. Like for 8-10 people and it was just the two of us…Nate had recenlty found the tent at a second hand store and this was our first weekend trying it out. It fits our air mattress (no judging) with plenty of room for a few other people. The only thing it didn't come with was a rain flap so Nate fashioned one out of a large tarp. He did an amazing job but unfortunately, even though the prediction was for light rain for a couple of hours, it rained from 10pm until 6am the next morning with almost no break. So the tent flooded a little bit. We were dry and we had the foresight to put all our stuff in garbage bags so overall we were good. But a cold damp tent is not what you want to wake up to. We had a long hike ahead of us though so being cold ended up being a good thing as it forced us to get up and head out as soon as possible.
One of the reasons I waited so long to plan this outing was because I wanted to be able to do the Berry Falls loop which is almost 11 miles. Last year at this time I could barely walk a mile because of my Plantar Fasciitis issues. My podiatrist had me limiting my walking to about a mile only each day. That was a tough time for me. Thankfully I healed up pretty quick (by following his advice) and a year later I am doing 11-12 miles with no pain at all. I guess giving up a couple months of my life for healing was worth it!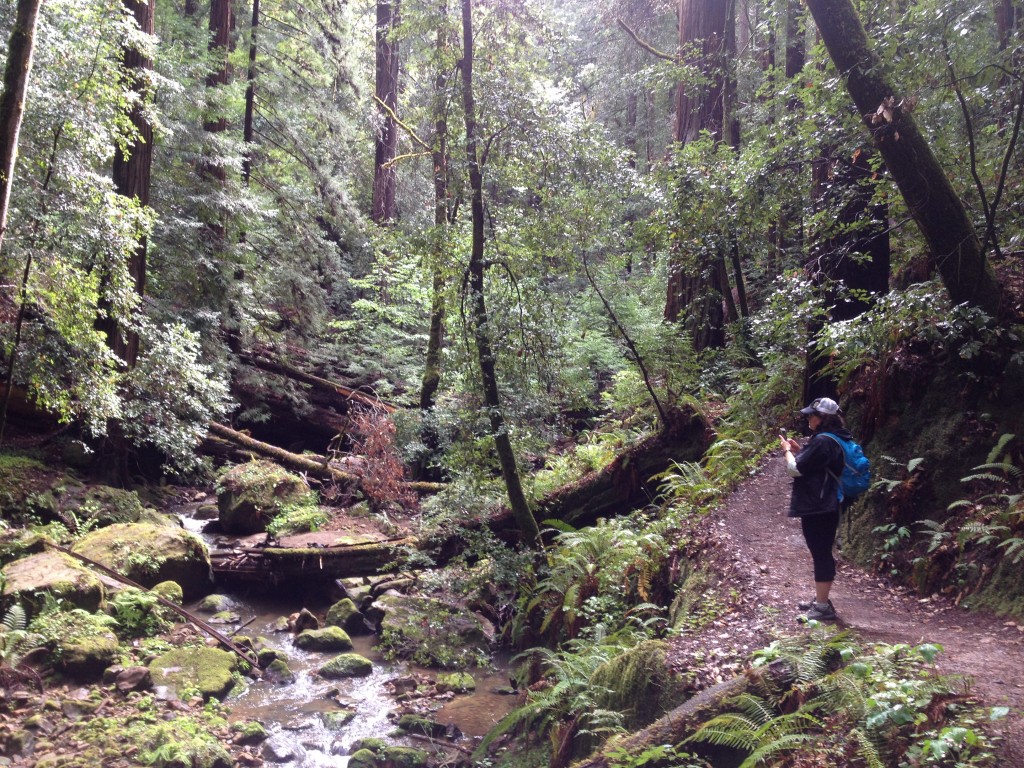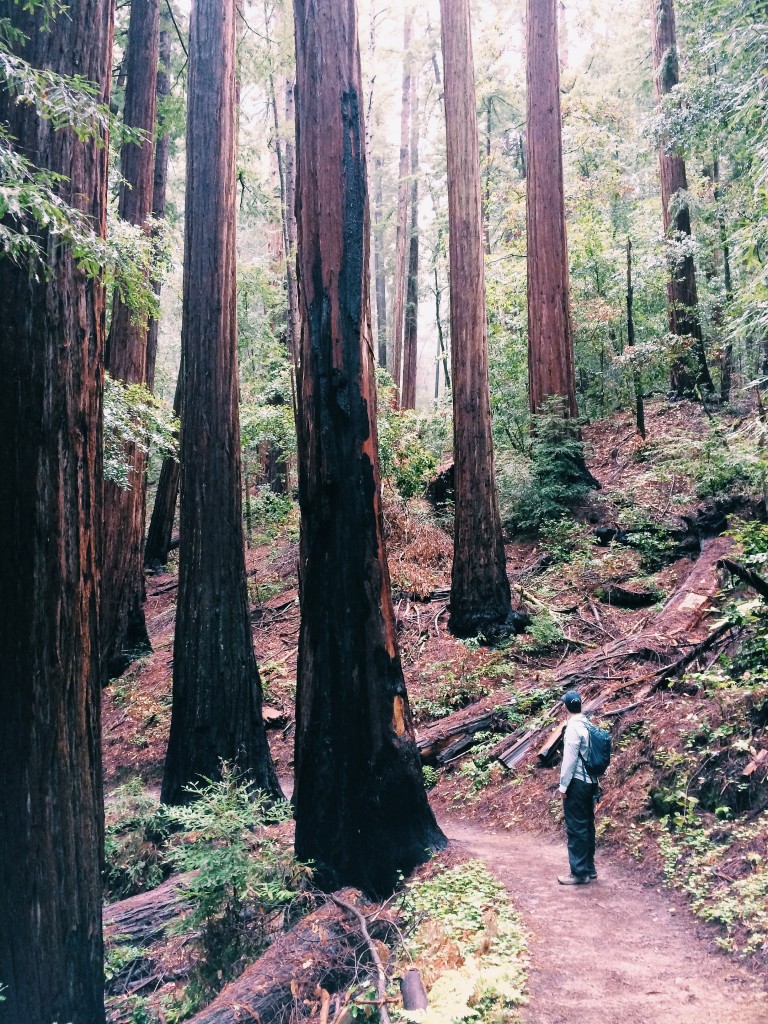 Anyway…the Berry Loop Falls Trail. It's a must. It is one one of the most enchanting hikes I've ever been on. The amount of lushness and growth in this little valley is mind boggling. Redwoods and ferns and creeks running through it. I love the fact that when trees fall down the park just leaves them down and just cuts out enough of an area so you can walk the path. This loop features a couple of really impressive waterfalls that run year round. We took the Skyline-to-the-Sea Trail and hiked uphill to the falls (usually people do the trail the opposite way) and then out to park headquarters on the Sunset trail. I think that the way we did the hike worked out better than if we had followed the directions most websitse give. All the tough hiking (ascending and descending numerous times through a gorge in the redwoods) was in the beginning so by the time I was tired, we were on Sunset trail which is pretty much a descent all the way down to the main park entrance.
It took us a little more than 5 hours to hike the trail with a short break to eat lunch after we passed the falls. Nate also took a detour up to check out the camp sites at Sunset Camp while I opted to rest:)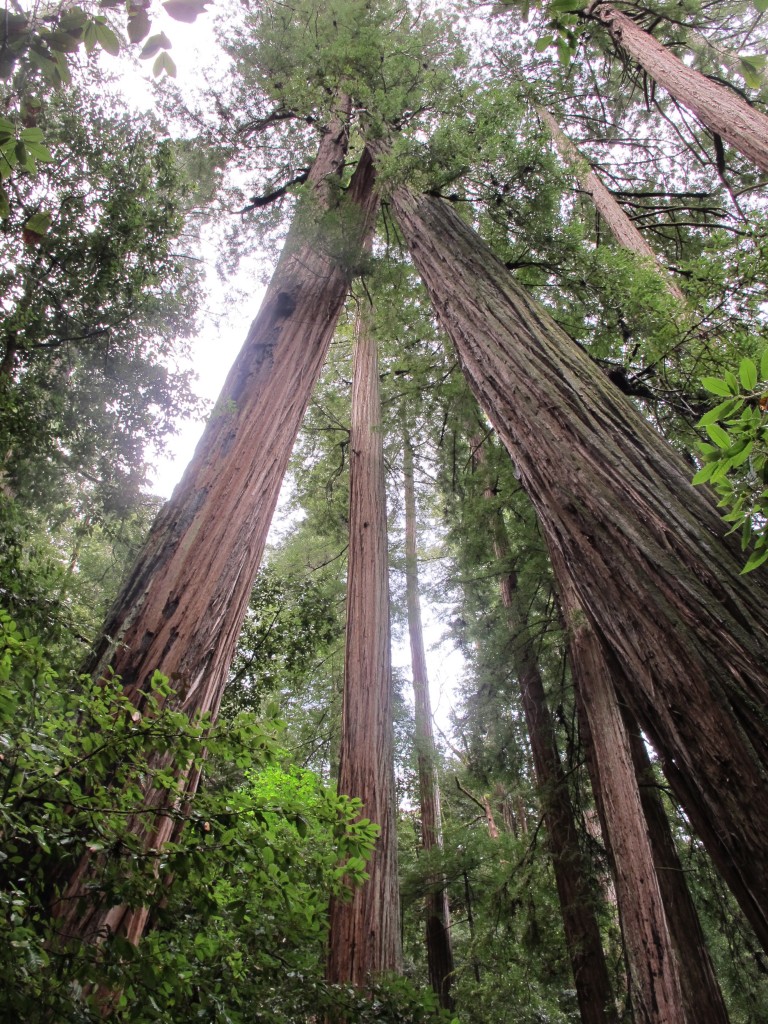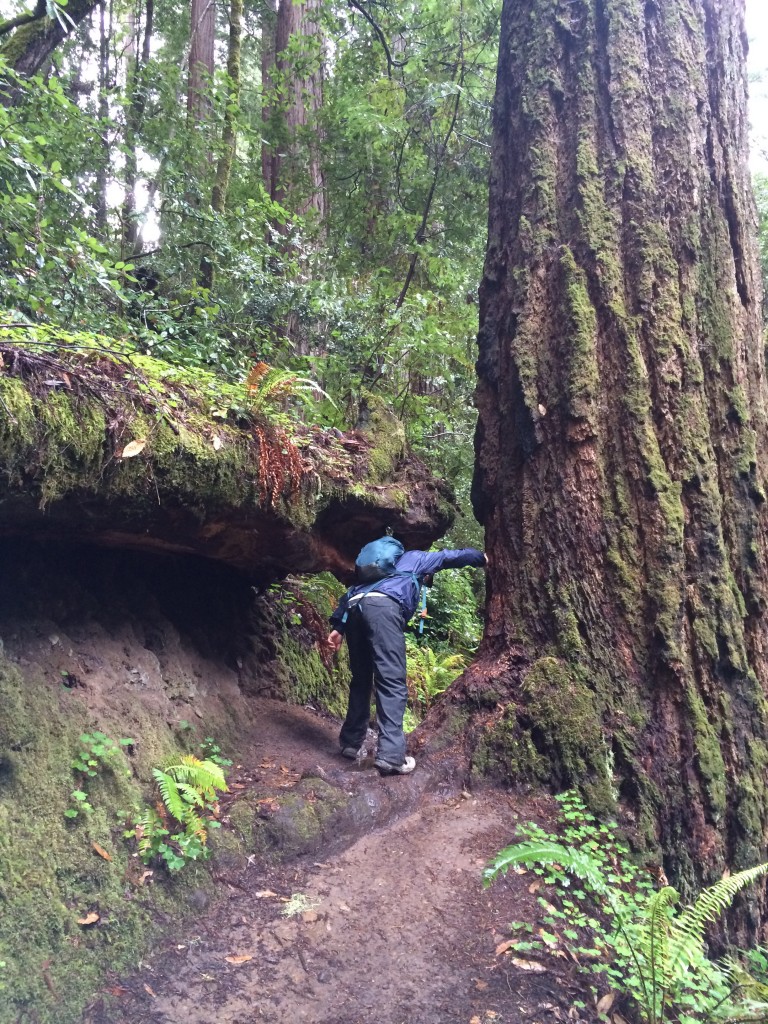 By the time we finished the hike the sun was out and the day was beautiful although the chill in the air was still quite cold. We arrived back a the camp by 3:00 and just couldn't get warm. We didn't want to start the fire too early and run out of wood by 7:00pm so we opted to sit in the car and read for a bit until we both started to fall asleep. After much deliberation we decided to pack it all in and we packed everything and left. Seriously. We were cold and exhausted and neither of us were looking forward to another possible cold wet night. This is not the first time we've packed up early. Sometimes one night is enough…LOL.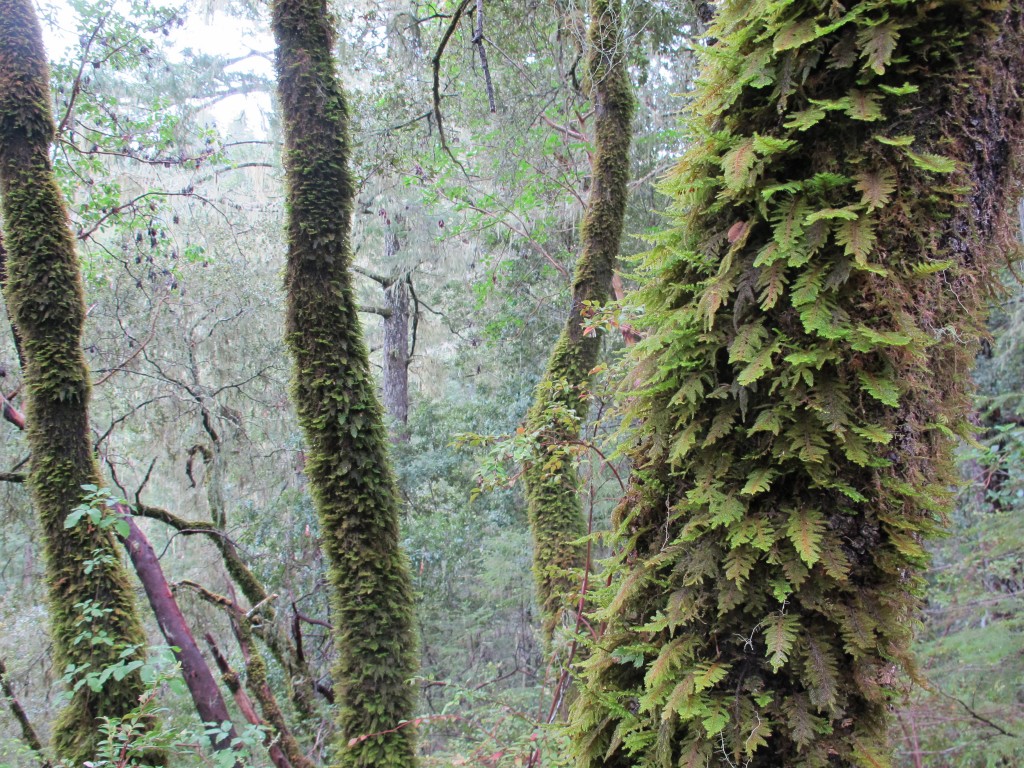 My goal was to camp at Big Basin and hike the loop and both happened even if we didn't stay the whole weekend. We ended up getting back to Monterey in time to pick up food at our favorite tacqueria and veg-out on the couch watching movies. And we enjoyed sleeping in our warm dry bed that evening too:)
Thanks for reading!
Jennifer
Pin It