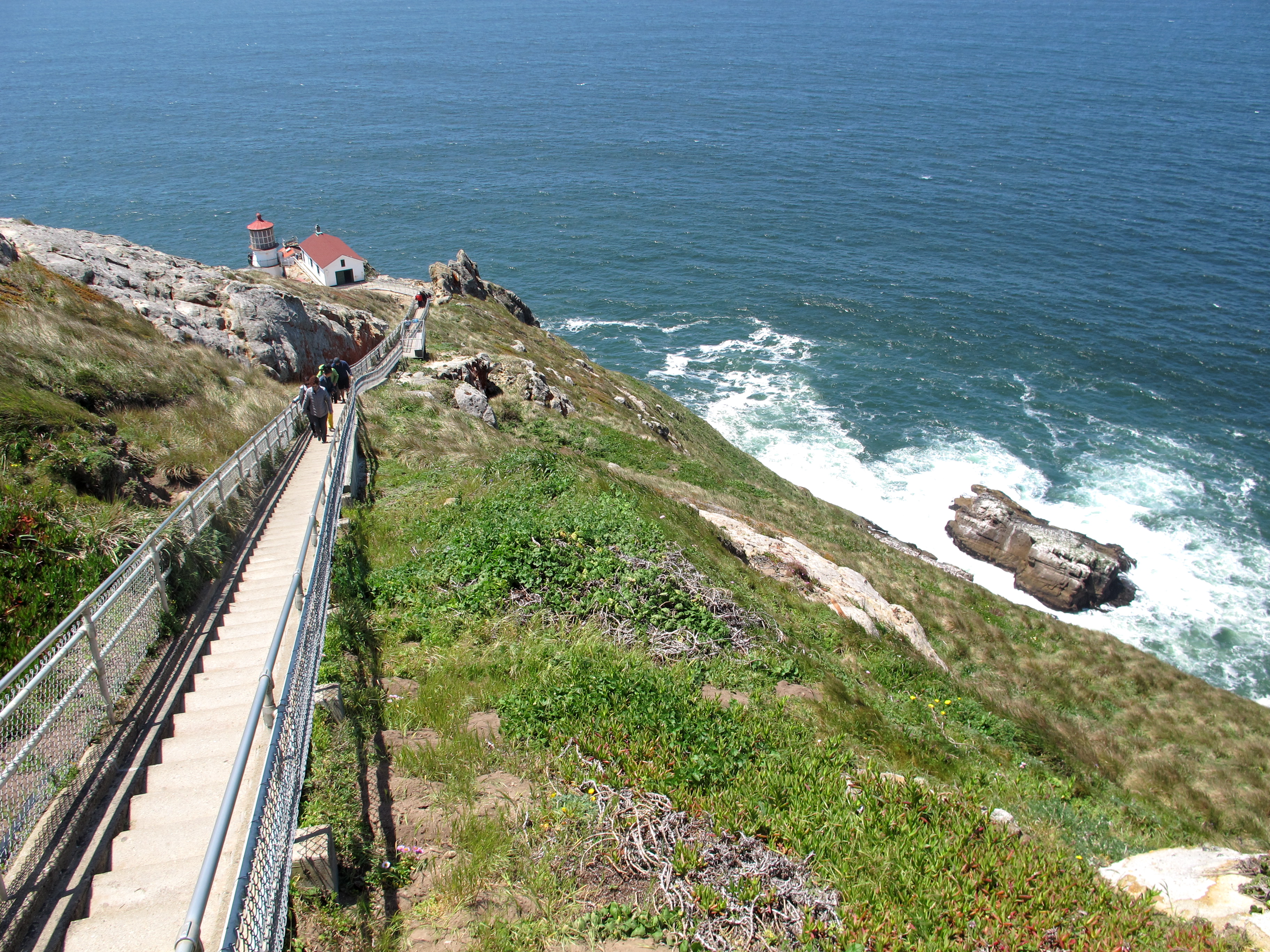 Back a few months ago I saw a photo posted on Instagram of this lighthouse and I immediately sent the photo to my husband and told him "I want to go here". On the list it went. When I decided to plan a birthday weekend out of town I had a different destination in mind but then I remembered this lighthouse. Neither Nate or I have ever seen this part of California before. San Francisco to L.A., we've seen most of the coast. And up farther near Humboldt area too. But there is a whole section of unexplored coastline that I needed/wanted to see. So off to the Point Reyes area we headed for a weekend. I've lived in California now for 20 years and I can tell you that I'm always still amazed at the awesomeness that is the Pacific Ocean and the coastline running along it. I can sit and stare at it for hours. I also have accumulated quite a stash of  photos of coastal scenery.
This reminds me that as a kid my dad would come back from these big backpacking trips and he would sit us down for a slide show (yes…a slide show) of all the photos he took on his trip and I can remember being completely bored by all his scenery shots. I'd ask him "Why do you have so many photos of the scenery? They aren't very interesting" These mountains/rocks/desert fauna must be like, for him, what the ocean is for me.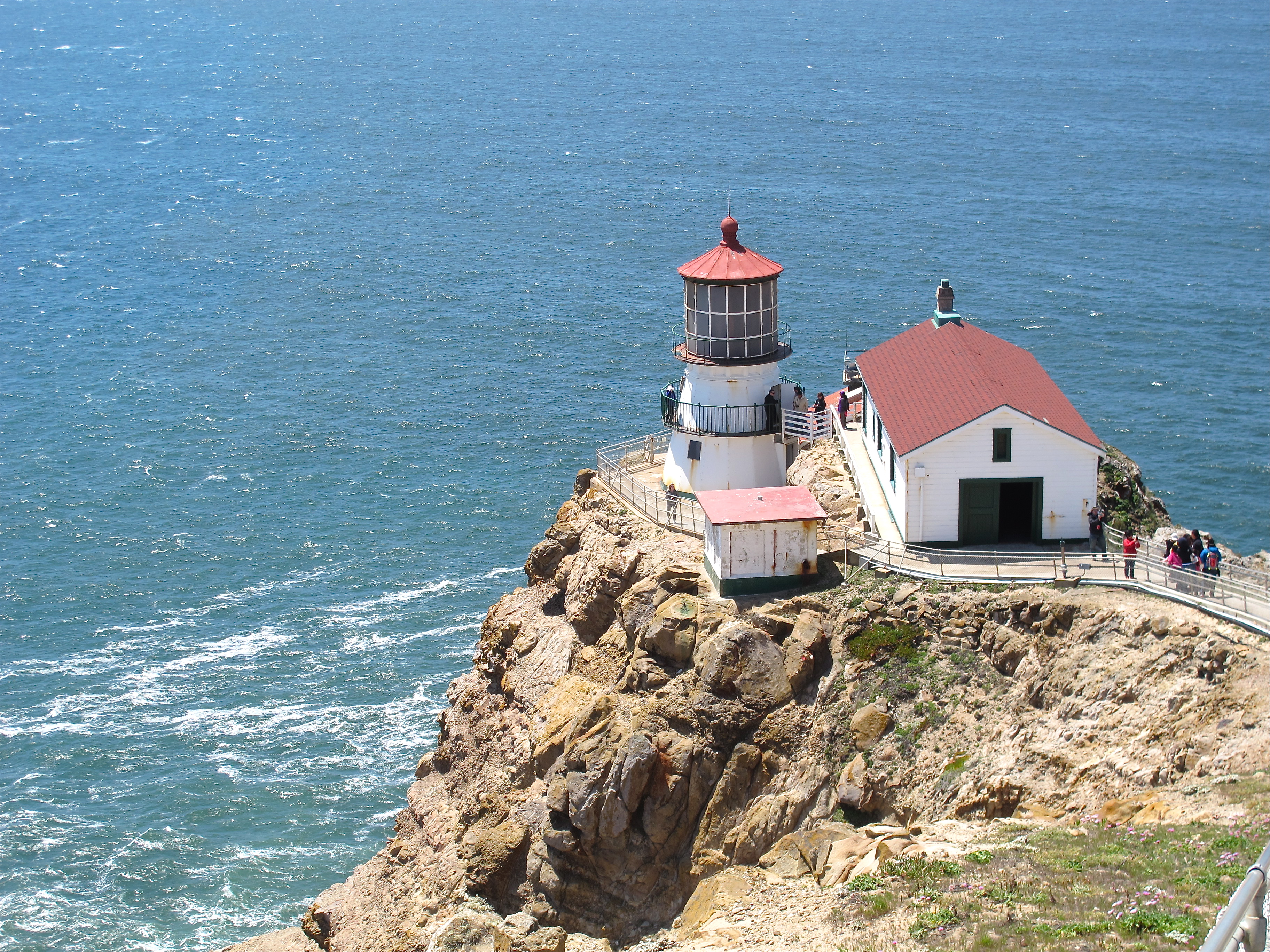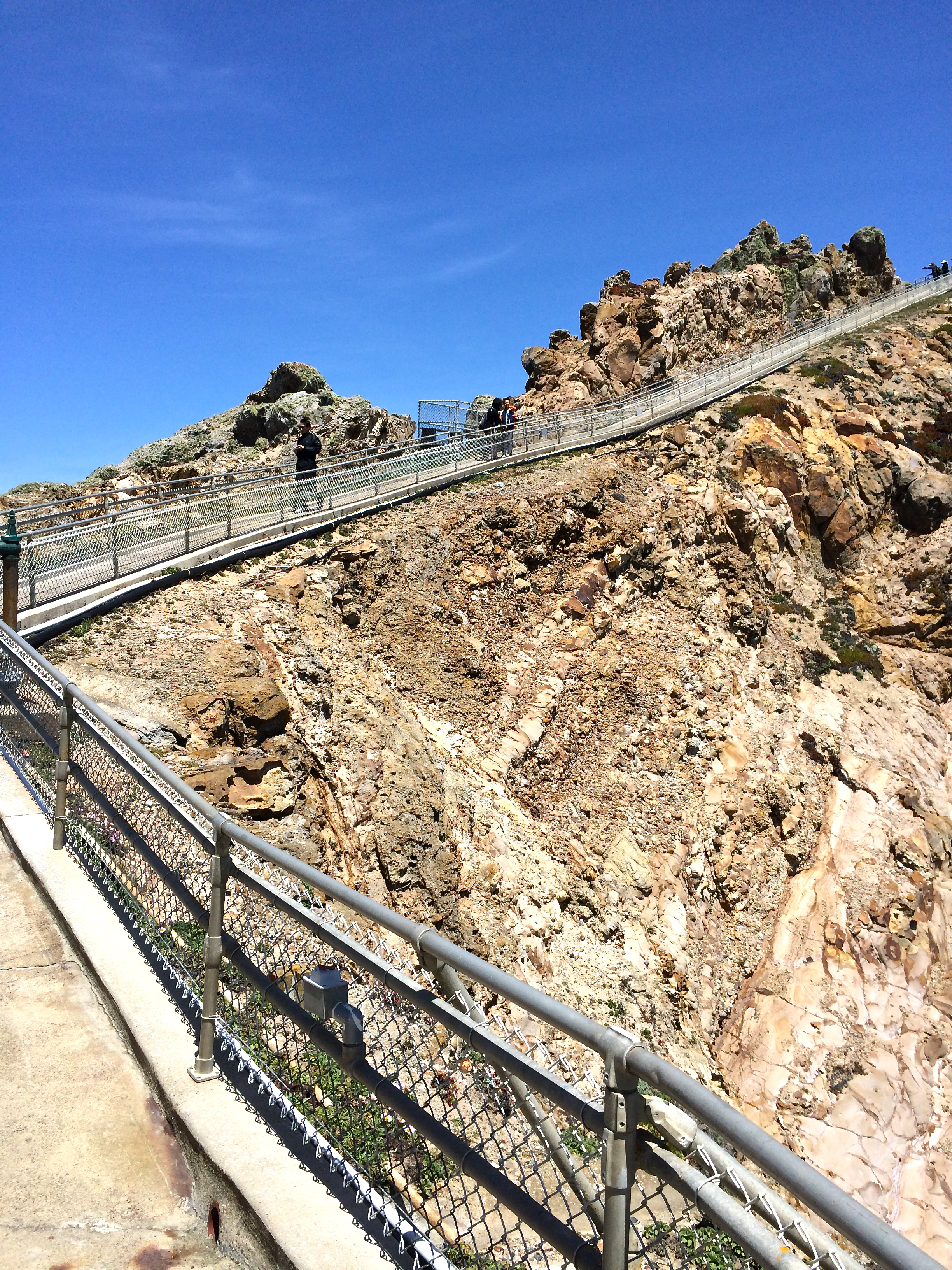 If you've never been to this lighthouse, it's definitely worth it. You have to want to see it though because it's a 45 minutes drive just to the parking lot and then another 1/3 of a mile walk to it which included 308 steps down (and back up) just to get to it. Even with my foot issue I was determined to get down to it. It was actually much easier than it looks. but oh my gosh it was SO freaking windy.
"Point Reyes is the windiest place on the Pacific Coast and the second foggiest place on the North American continent." – nps.gov
Nathan, being the show-off that he is practically ran back up the stairs, came back down to meet me, and then raced up them again. Whatever. I did it and can cross it off my list despite my slow crawl back to the top.
I was rewarded for all this stair-climbing with some locally made sourdough and some Marin French cheese (both of which were absolutely delicious!)  That was really the highlight of the day. (jk)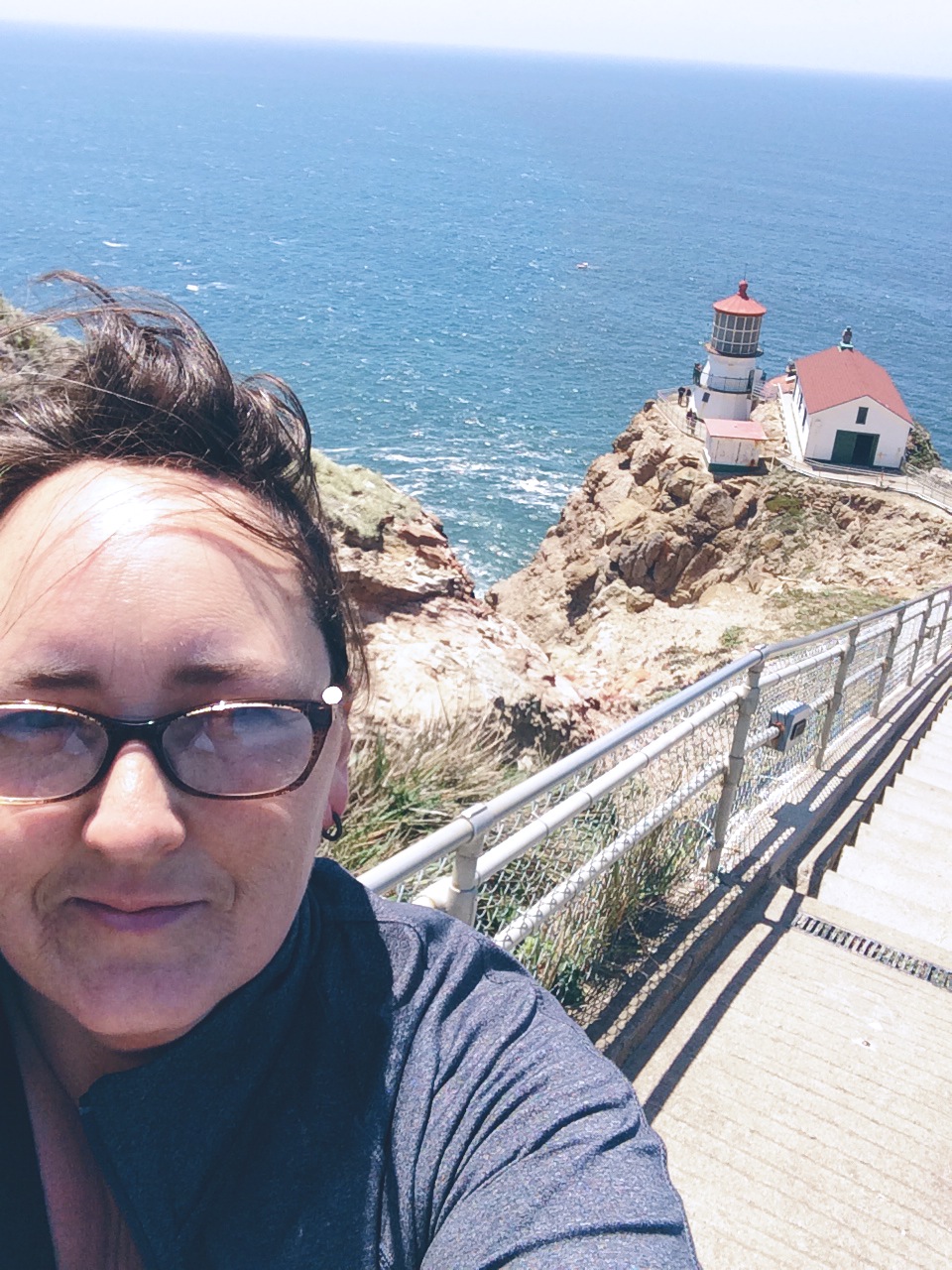 1 down, 43 to go.