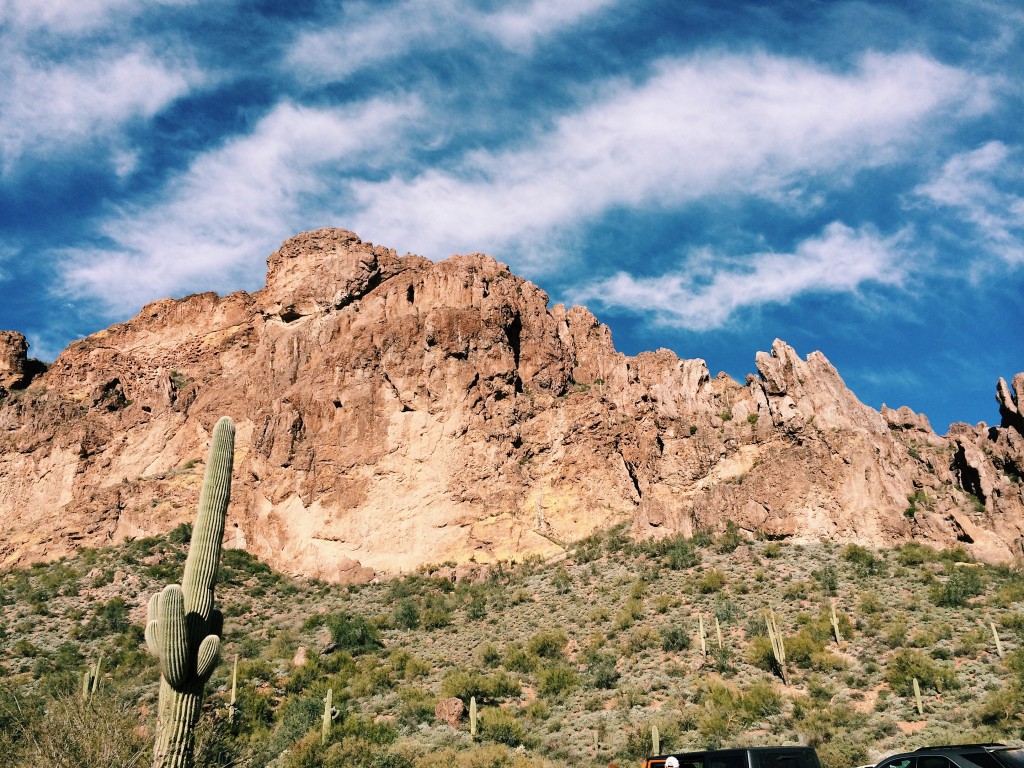 One of the adventures we had planned on this trip to Arizona was a day of hiking in the Superstition Mountains. Since we've always gone to Arizona in the dead of summer, hiking has never been an option. Now that dad lives out in the middle of nowhere (Queen Creek) the Superstitions are just a quick drive from his new house and so we headed out one morning to tackle the Peralta Trail. It was the perfect length (almost 5 miles or so- round trip) from the trail head to the saddle view of Weaver's Needle. According to my dad, I've been on this trail before when I was younger (under 12) when I backpacked in with my dad and a group of other backpackers. I didn't remember of course. The road to the trail head is dirt but a there is a large parking lot and bathroom facilities There is no water available though to refill your containers with so plan accordingly. I read numerous sources that said there was a parking fee but when we went the parking was free. Apparently Peralta is the most popular trail in the Superstition Wilderness and can be very busy at times . We went on a Tuesday and it seemed pretty quiet to us. We passed a few people but after hiking the Pinnacle Peak Trail  just days before, this one was so quiet and peaceful. (with the exception of the guy who was hiking while blasting his music- we let him get way ahead of us so that we didn't also have to listen to his bad music choices).
The views on this hike are amazing. The saddle with the view of Weaver's Needle was awesome but I think almost every view on the hike was breathtaking. It's so different from what we usually see on the Central Coast and it was a welcome change. It's a pretty easy hike even with the noticeable elevation gain. It's gradual for the most part and didn't give me any problems at all. I think the biggest hindrance of the day was the weather. Cool weather in Arizona is like hot weather where we live and so by the end of the hike we were exhausted and had both run out of water. I can't believe there are people who would do this hike in the dead of summer. Even in January it was almost 80 degrees midday. I would suggest doubling the amount of water you think you might need. I had also misjudged the amount of time it would take to do the hike and didn't bring lunch food with me and so the last half an hour of the hike was pretty rough on both of us (me because I was so cranky and Nate… because I was so cranky) If you find yourself in this part of Arizona I highly recommend that you explore this trail. You don't have to be in amazing shape to do this hike but you should be, at the least, at an average fitness level. Beginner hikers may find parts of the trail tough. There are some narrow parts and the trail is not marked in any recognizable way but is still pretty easy to maneuver. Nate is a natural with hiking and he always seems to know exactly where the trail is even when it's not obvious to me. After we got to the top of the saddle we explored a bit around the area (adding another mile or two to our final total) as Nate was hoping to get closer to Weaver's needle. It's much further than you think it is though and after walking an additional mile or so we decided to turn around( due to my lack of food).
Hike length: 4.9 miles to the Fremont Saddle view (round trip)  Elevation gain: 1380  Trail condition: excellent even though it is not marked in any way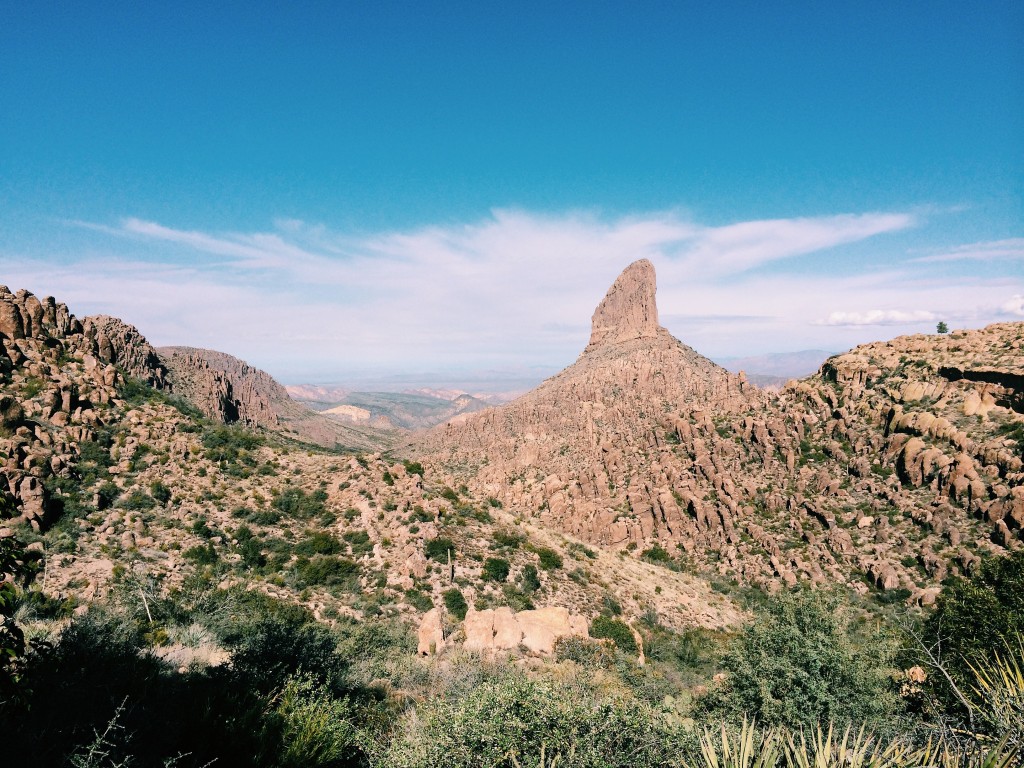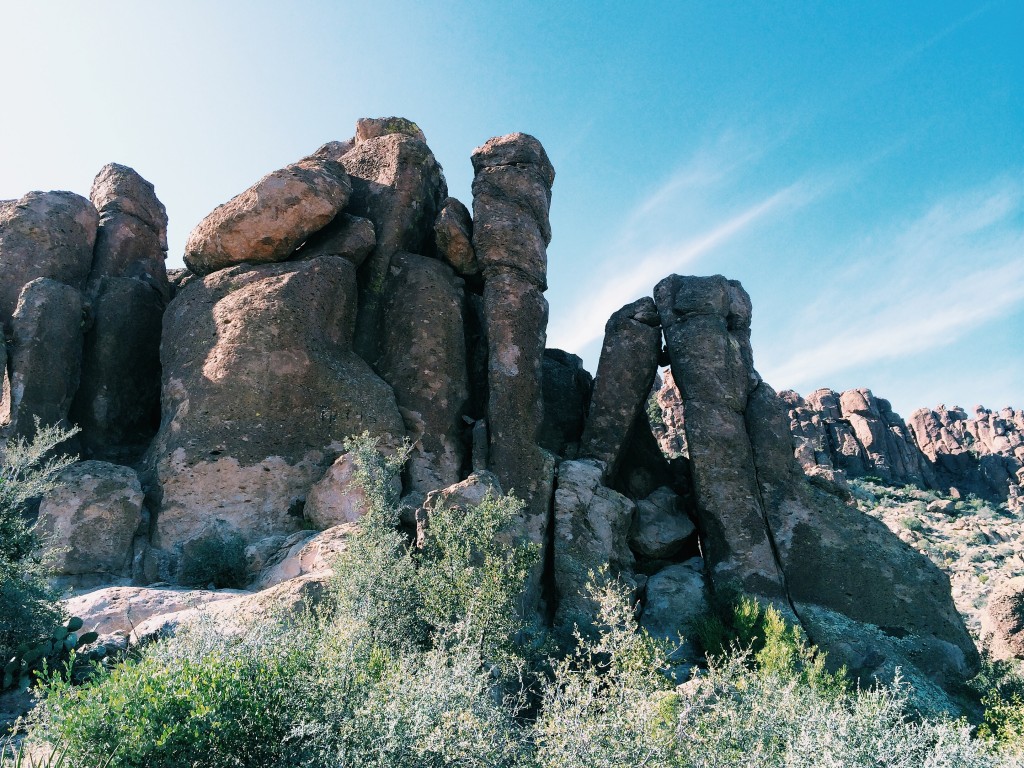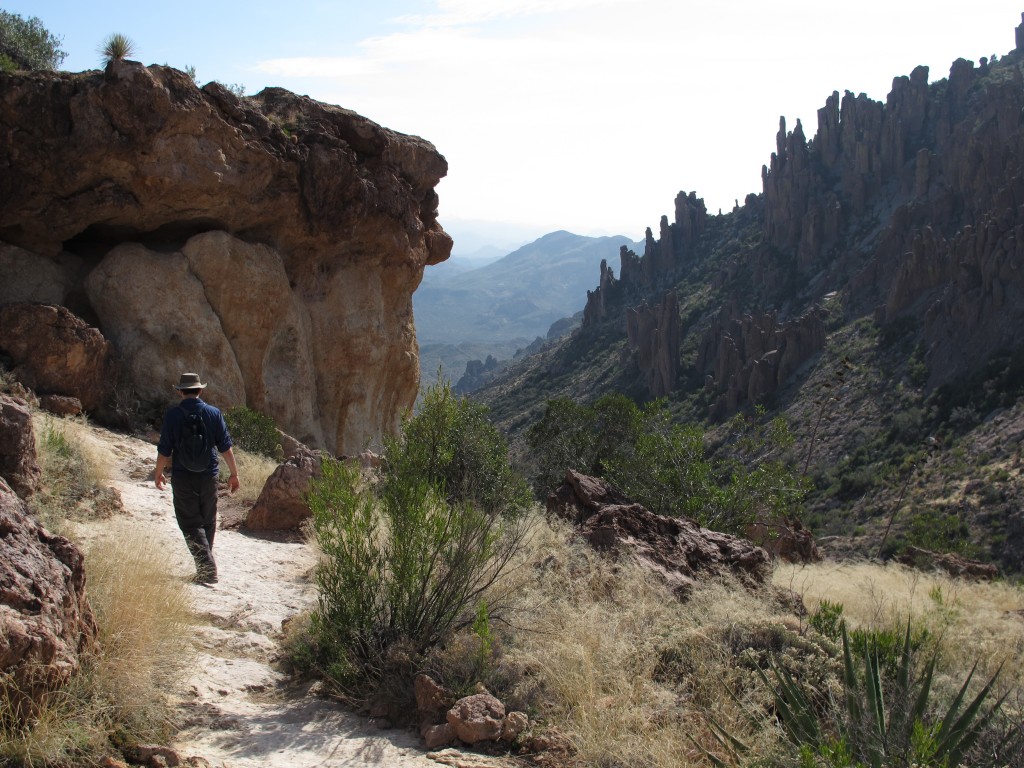 .
Thanks for reading!
Jennifer